Tongue Burners Hot Sauce
Regular price
$14.99 USD
Sale price
$11.99 USD
Unit price
per
Sale
Sold out
Pure, gluten-free, and vegan, the Carolina Reaper hot sauce packs a thrilling punch at 230,000 Scoville Heat Units, so intense that even the Reaper himself paused to savor its electrifying kick. Connoisseurs love that it's no ordinary, diluted sauce; it harmonizes flawlessly with any dish you dare to pair it with. Heed the Reaper's warning; its fiery legacy lingers. There's no need to reside in Carolina to relish this hot delight; the Carolina Reaper transcends borders, reaching you wherever you are, promising a taste of the wild and a blaze of excitement that's beyond extraordinary.
Ingredients
: 
jalapeno, serrano, carolina pepper, vinegar, water, garlic, sea salt, and tomato powder
Share
Care information

Refrigerate & Shake Well Before Using
View full details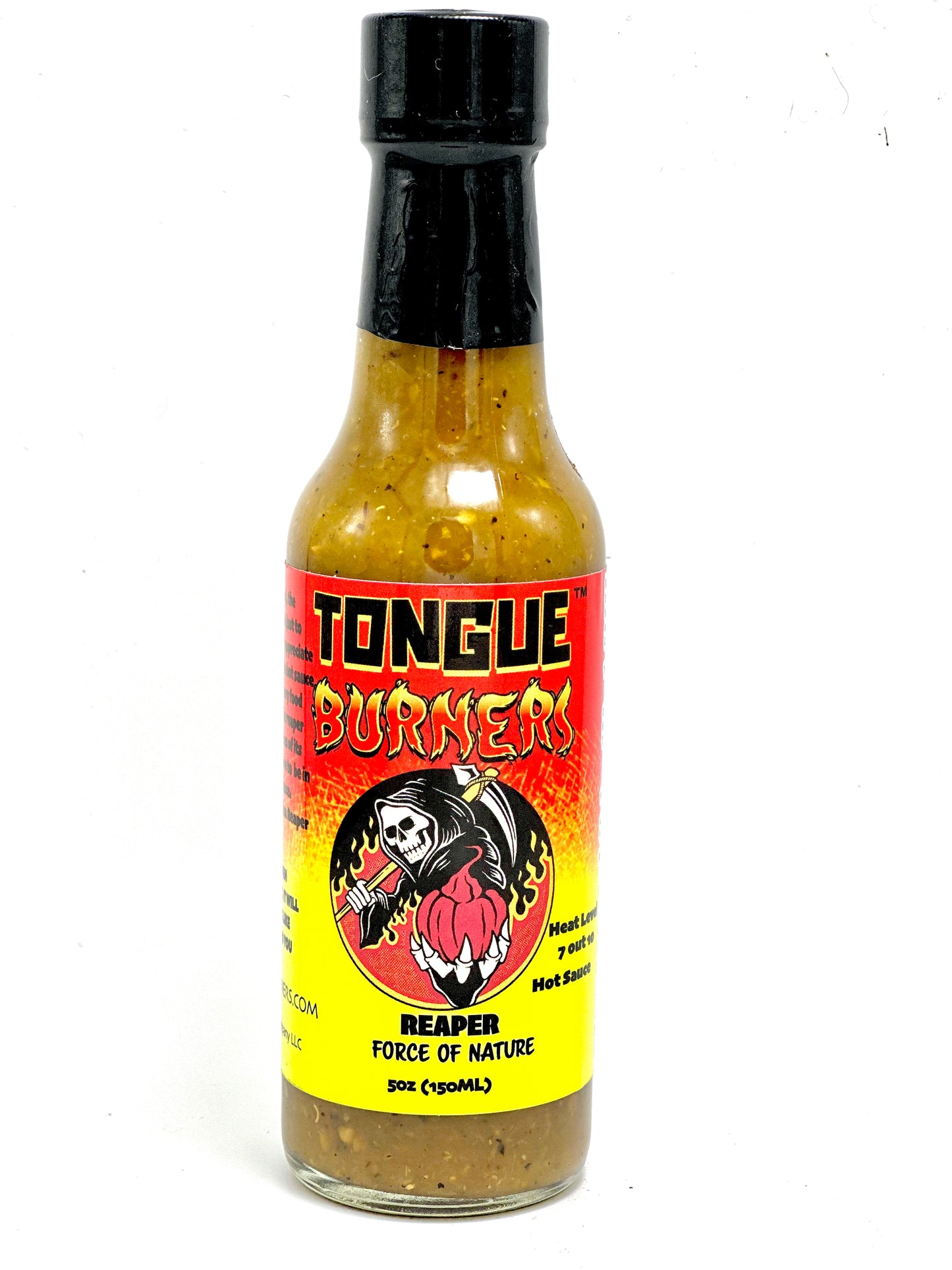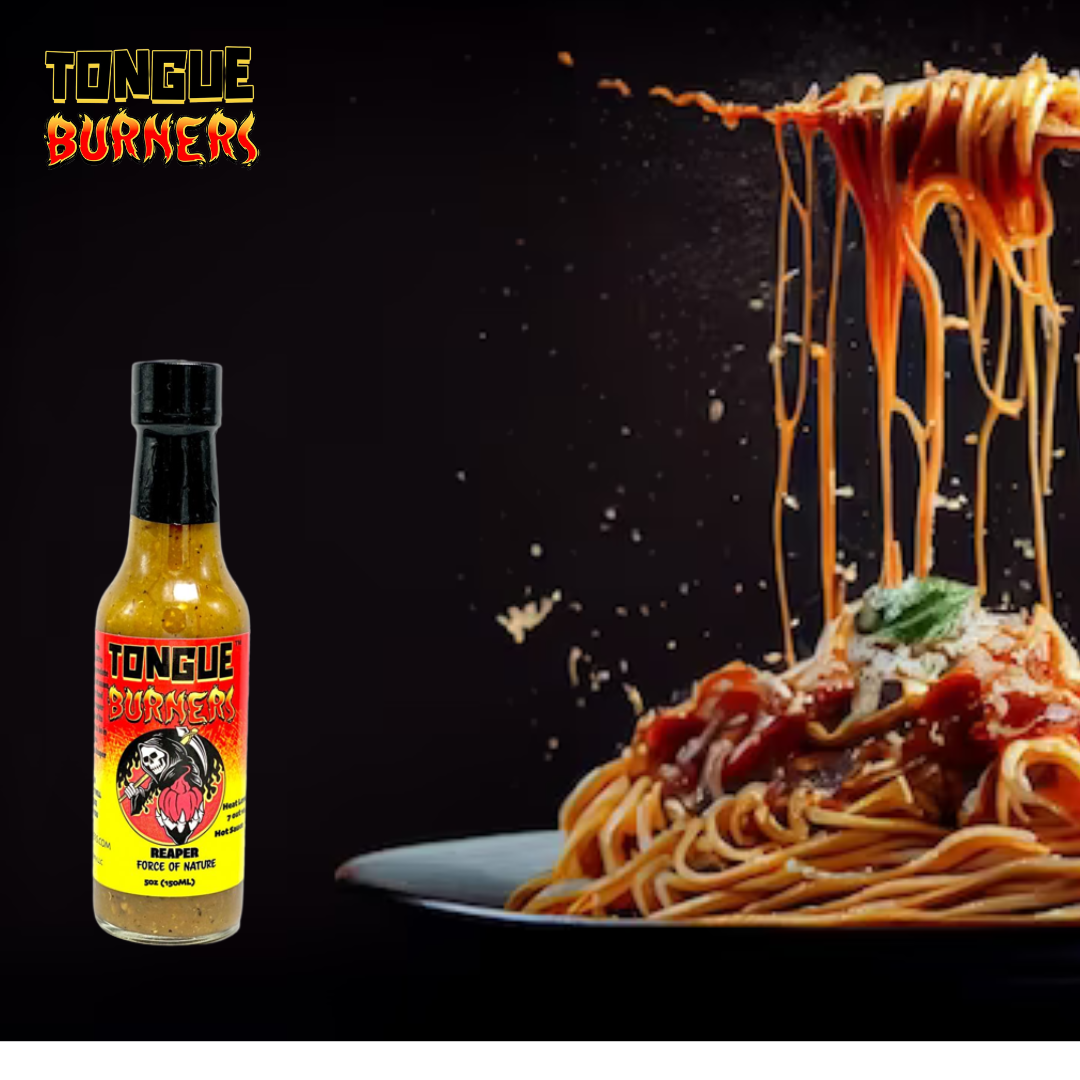 The best
I first sampled this sauce at a convention in Illinois and since then the family has been hooked. We use it on everything, it's a heat that builds. We also love the chipotle sauce for a mild flavor. Highly recommend!
Thank you, Ryan;
We are pleased to have you as a customer. Try Chipotle on taquitos from Wal-Mart, best combo ever!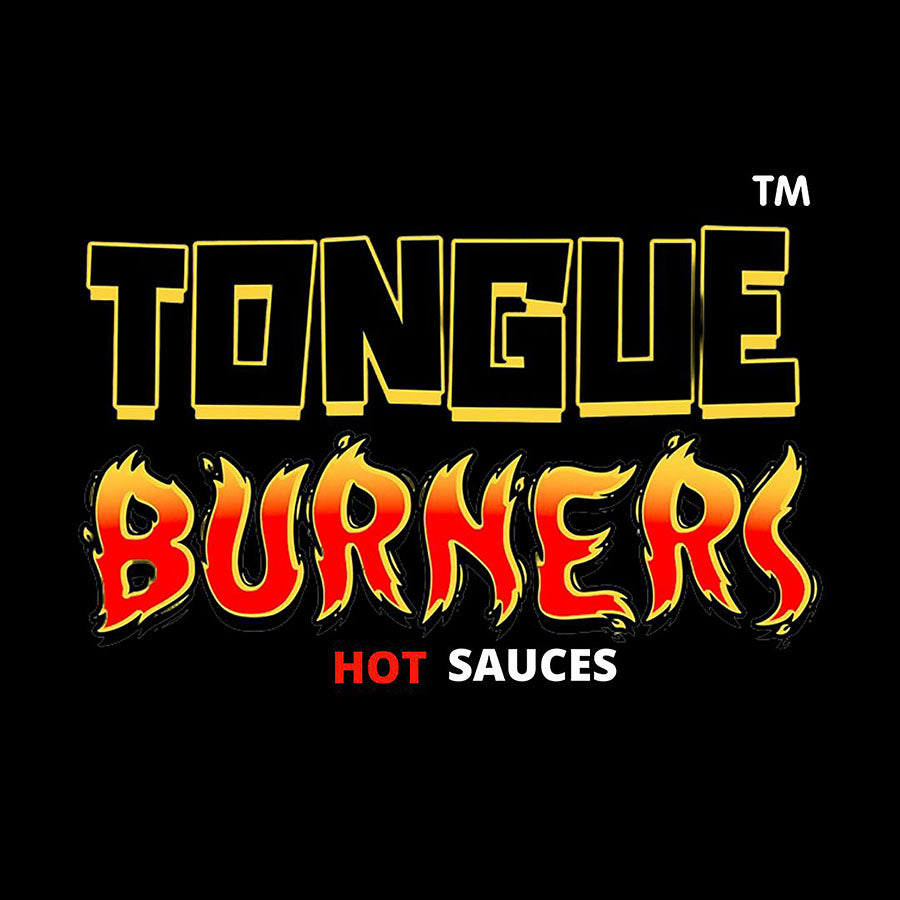 Defy the Sweltering Scorch: Conquer the Heat Before It Conquers You!
As we indulge in the fiery embrace of hot sauce, capsaicin, the fiery warrior of flavor, engages with our taste buds' receptors, transmitting a fiery signal to our brain. In this fiery tango, we perceive the scorching sensation as our taste buds bravely battle a searing ordeal. Yet, the truth remains that our taste buds emerge from this culinary clash unscathed, revealing that the heat is but a mere illusion.