Tongue Burners Hot Sauce
Regular price
Sale price
$15.00 USD
Unit price
per
Sale
Sold out
All Natural, Gluten Free and Vegan
225,000 Scoville Heat Units
🔥
🔥
🔥
Have you ever been stung by a Scorpion? Get ready to feel like a vicious scorpion stung you right down the center of your tongue. Just like a real scorpion, this sauce will boldly sting with flavor and scatter away making you chase for more. But don't worry, no anti-venom is needed to survive. Just your favorite foods. No real scorpions were harmed in the making of this product.

Share
Care information

Refrigerate & Shake Well Before Using
View full details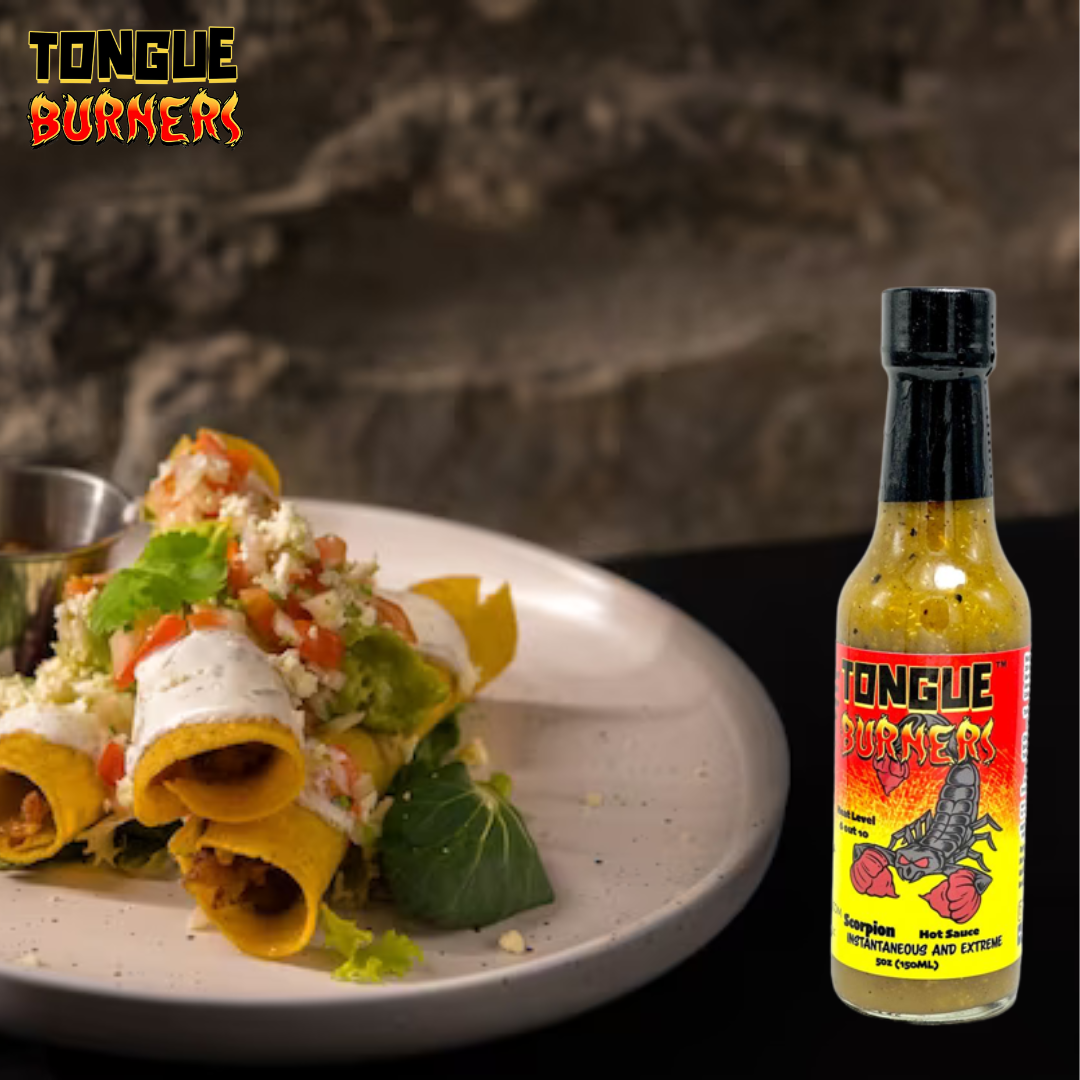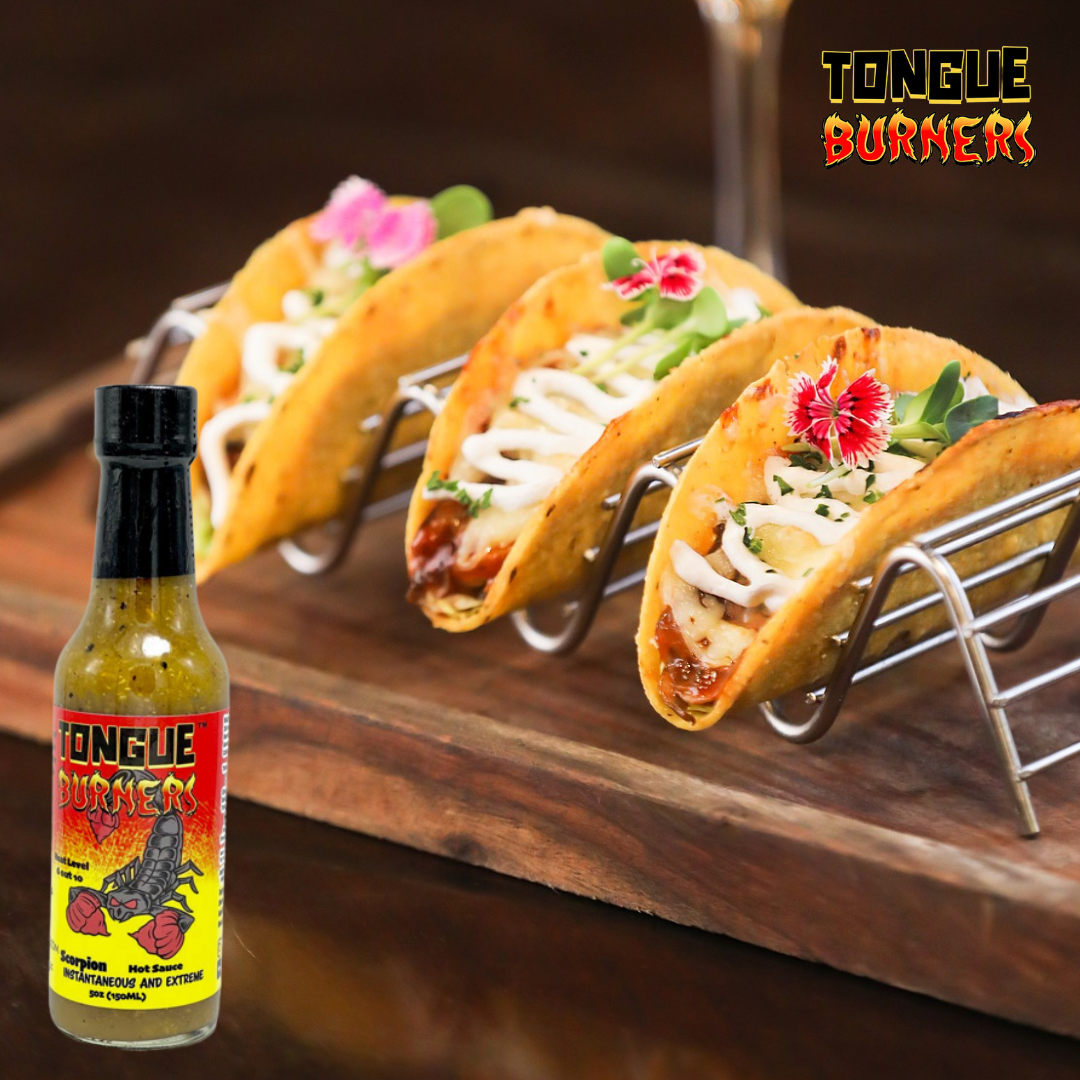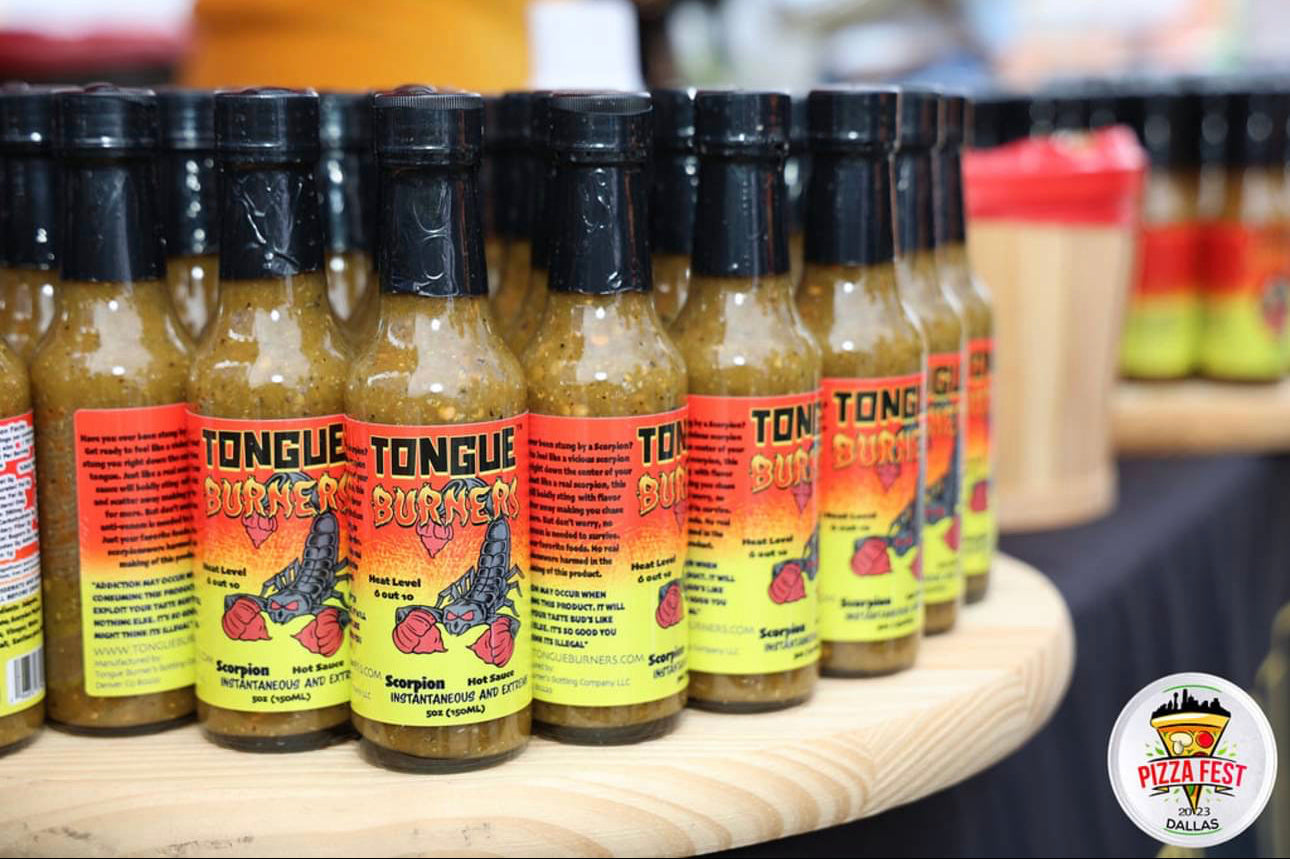 Best Hot Sauce I've Ever Had
This is by far the tastiest hot sauce I've ever had. Heat is there, but it's not overpowering. Nice little burn on the tongue. The mix of Serrano Peppers, Jalapeno Peppers, and Scorpion Peppers is perfect. I love this sauce!
Westy festival
My absolutely favorite hot sauce, extremely happy I found you when I did. My family keeps finishing this freaking bottle. I am going to start hiding it. thank you i'll keep ordering more =)
Beat The Freaking Heat Because It Will Get You!
When eating hot sauce capsaicin hits transmitters on our tongue and sends them to the brain. So the spiciness that we experience is a perception of our tongue burning, when in reality our taste buds are really unharmed.